1
He lived long and prospered*
Ray Bradbury, the great science fiction and fantasy writer, passed away yesterday at 91. If you watched Blade Runner as a fan, you would have noted that one of the buildings — in which the puppet maker lives — is named in his honour. Farenheit 451; Something Wicked This Way Comes; The Martian Chronicles. There is a feature on the moon named after one of his stories: "Dandelion Crater." He has an asteroid named after him, "9766 Bradbury"; there is the "Ray Bradbury Park" in Illinois. There is a Brabury Street in Ballarat. Well, there is.
One of the last things he wrote — a wonderfully sprightly reminiscence titled "Take Me Home" –  is in the current (June 4-11, 2012) issue of the New Yorker. This is the NYer's first Science Fiction issue, a notable event in popular culture, and a fine thing to have launched with the last of Bradbury in its holds. (Scifi in the New Yorker, and in general — worth another post in the near future, to go with a book review, Kim Stanley Robinson's 2312.)
Bradbury on his love of books: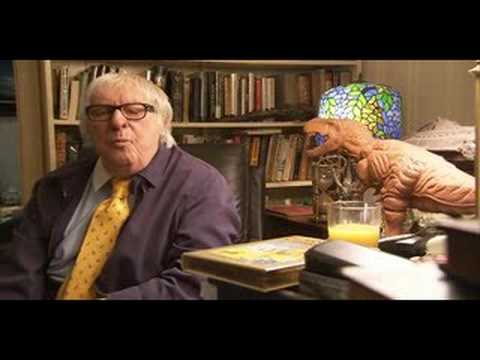 * "Live long and prosper," is, of course, Spock's standard Vulcan greeting on Star Trek.
+++
(Above: Transit of Venus, via a friend in NYC.)
Little Ray of Sunshine in the winter dark
Referring, naturally enough, to Red Symons on 774. I have regular occasions to travel in the half hour between 6am and semi-consciousness, and my usual selection for company hovers across ABC Classic FM, RRR Breakfasters (their sleep-talking rambles), the intense Fran Kelly on RN and Red Symons.
The choice of Red Symons is prompted by a certain feeling of weakness. In that mood I find his grouchy cheer very therapeutic. One would never call him an earnest, well-meaning, intellectually pompous know-it-all, which is a great relief in the cold dark. This morning he finessed a series of riffs taking in the Transit of Venus to the impressive GDP figures. Yesterday, all day, he said that he'd been singing a little song to himself, the old Police tune, King of Pain:
There's a little black spot on the sun today
And now, because of the good news, he was encouraging lyrical contributions to You're the Top:
We're the top,
We're cashed-up bogans,
We're the top, We're financial shoguns
(We're like Paul Hogan)
And managing to fit in Miley Cyrus' engagement to a Philip Island boy**:
We're the top,
Just ask Miley Cyrus,
We're the top, I heard it on the wireless…
Red's knowing and perverse silliness is a kind of an audio Berocca, useful for the sleep deprived.
**All this effortless celebrity knowledge. I know her name, but who is Miley Cyrus and why is she related to Billy Ray, and who is he? And how did she catch Thor's brother?