1
How good is "Video Games"? The best. How good is Ai Weiwei as a dancer? How gay is pop in 2012?
A lot of people listening to music now don't listen to the songs or lyrics at all. They just go, "Good tones…" and that's it. But we're obsessed with songs. Sometimes, I feel like people aren't listening to our songs, they're just listening to the sound.  — Alex Scally from Beach House
Nailed, alas. I'm one of those folk who don't listen to the words — it seeps in, maybe, maybe not. If the song sounds good — Good tones — I'm in. But even worse than this I've been listening to music over the crappy speakers of my 'puter/tablet because I'm watching the vids. If the video's no good, I'm probably not listening to it. Worse music fan ever.
With that proviso, the stuff that caught my eye-ear in 2012.
The oldies came and went, again: Neil Young and Bob Dylan and Patti Smith (ho hum, though Young's treatment of trad. songs on Americana was pretty grouse.) John Cale, odd as always, David Byrne and Brian Eno, both of whom I have lost. But the old folk remember how to rage, politically.
Ry Cooder's perfectly pitched Mutt Romney Blues.
All of Bruce Springsteen's Wrecking Ball. (I can't really listen to Springsteen.)
Randy Newman's inspired I'm Dreaming. Not his best tune but a fine sarcastic lyric and tone: "I'm dreaming of a white President, Someone whom we can understand."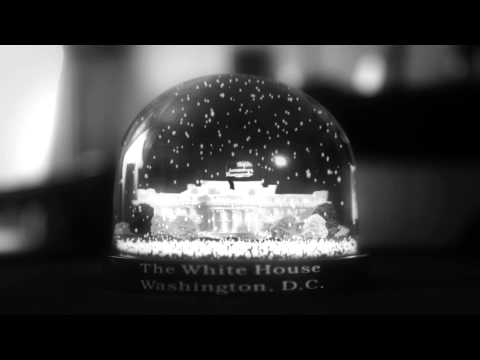 The younger folk:
I've had Lana Del Ray's Video Games stuck in my ear since I first heard it at my local very square cafe, at the start of the year; most recently I heard it a couple of weeks ago in the loos at GOMA in Brisbane. (Technically last year's single, but the album is 2012.) The song is great — good tones, the lyrical intent remains usefully vague and suggestive — the video, made by Del Ray herself, is my favourite video of the year, and maybe even my film or artwork of the year too. And she is all of 26. She does the hipster retro thing but she somehow makes all this nostalgic feeling a contemporary effect, with her distinctively low melancholic voice. Her yearning for now as if it was a good time already past is an amazing feeling to have articulated; whatever it is capturing, it is a perfect little artifact.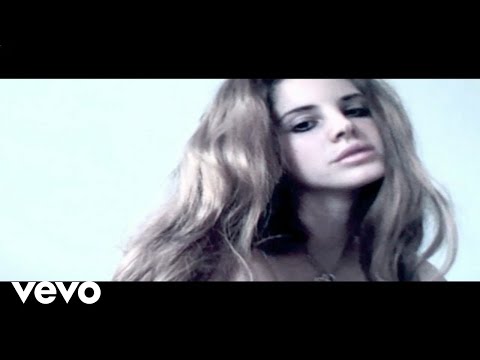 Her outrageously audacious National Anthem video — mashing up Marilyn and JFK's Camelot and Jackie O's and Del Ray's big hair and an interacial pairing of rapper A$AP Rocky and Del Ray as the fated Presidential couple, and the reeeling in of the Zapruder film of the grassy knoll shooting imbues a terrifying implication to the film in the year of re-electing President Obama. "I'm dreaming of a white President, Like the ones we always had." There's been complaining about how Del Ray is fake, from her name on down to maybe her lips. But one should recall Umberto Eco's essay on America: Travels in Hyperreality. Lana Del Ray is Authentically Phoney, entirely American.
 Class war: White and Black and property
Plan B's Ill Manors, of course. Yells for itself, all that British discontent. The opulent video is remarkable and it sounds pretty good: "Yeah you know my manors ill, my manors ill! Oi (Oi) Oi (Oi) We've had it with you politicians Oi (Oi) Oi (Oi) you bloody rich kids never listen Oi (Oi) Oi (Oi)"
P.O.S.'s Fuck Your Stuff is a much simpler affair but with inventive details. Not only this: "We genuinely believe all your shit is fake," but they even drop this: "Or a book, discussing Christopher Hitchens"!
(Also check out the unsettling video (a double edged song) of Zebra Katz's Ima Reading.)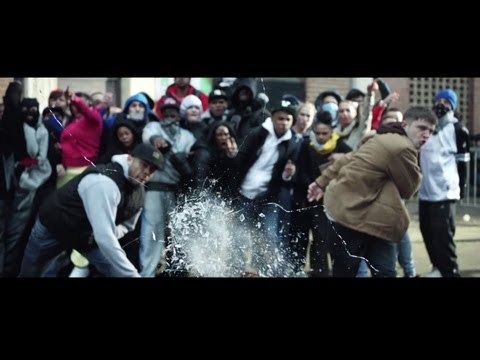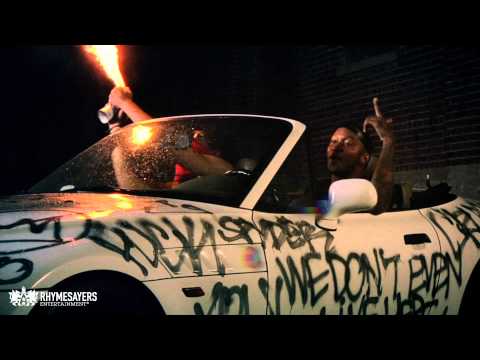 Psy's Gangnam Style. Unavoidable but excellent dance pop. Even better, Ai Weiwei's version with the handcuff gesture, banned in China of course. (Then there is the Anish Kapoor-led version, well-intentioned and fully cringey Ai Weiwei tribute.)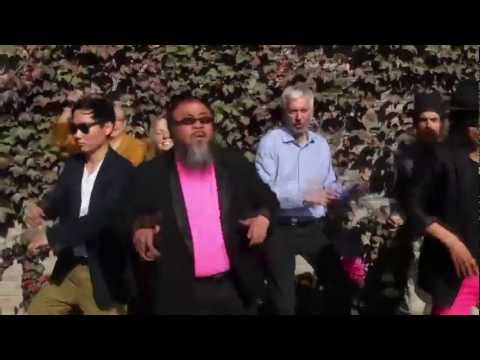 The Cherry Thing: Neneh Cherry and The Things' Dream Baby Dream with its funky jazzy ending. Good enough though not great video, but a superb groove in the Four Tet remix.
Then there has been this gay-homoerotic meme in a year when the American gay community won marriage equality by popular acclaim in four states, throwing up some very good videos and songs, a year when come out rapper Frank Ocean owned the waves.
Perfume Genius' rivetting Hood. (His Dark Parts is the better song and an affecting video if less memorable. And the fabulously swooning Take Me Home with cross dressing. He has great legs.)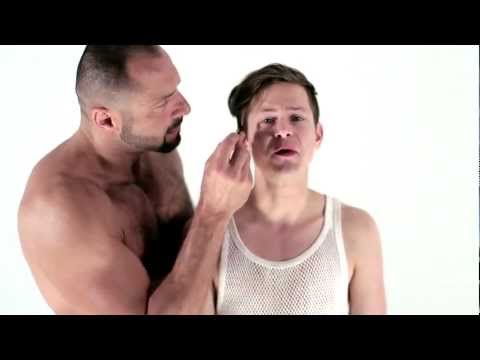 Thee Oh Sees' Lupine Dominus — sinister and rocking and dark. The video narrative is sort of groundbreaking and it's very well made, and the setting is massively ironic.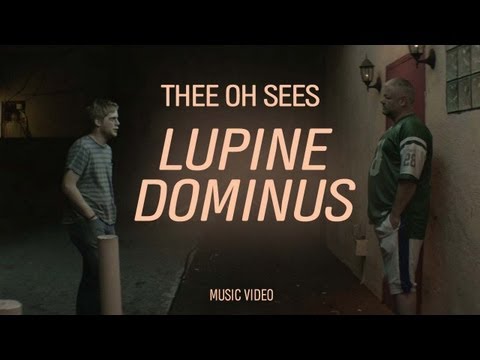 The Magnetic Fields' Andrew in Drag, which is very jolly, and a a late response to Lou Reed's Andy Chest.
And finally, but of course, there is Carly Rae Jepsen's Call Me Maybe. Witty ending, what? And great pop, like Walking on Sunshine.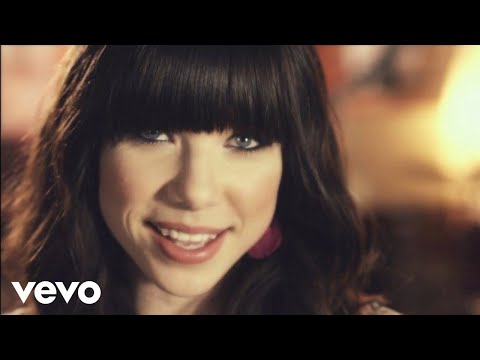 + + +
A nod to Fiona Apple, whose album with the very long title really was "remarkable" but never quite got under my skin. Proving Dr Johnson's saying: "In his desires, a man is never a hypocite."