The documentary 'Out of the Marvellous' persuades that Seamus Heaney was a great poet *and* a very nice man. And, Beowulf and Baxter.
How lovely a person was Seamus Heaney?
See for yourself.
John Clarke, comic and great Australian versifier, kindly recommended this documentary/interview with Heaney by RTE, Ireland's ABC. (Note: it streams only for another 9-10 days, so you have till end of next week.) Or search for its title: "Out of the Marvellous" or "seamus heaney rte interview". Clarke recalls the feeling of meeting Heaney in 1994, pre-Nobel, as being in the presence of one of the most brilliant minds alive.
It's superb — beautifully made, and staying close and intimate with its wonderful subject; Heaney is a person you would feel lucky to have as a friend. Here are some bits I noticed:
He writes with a fountain pen which he dips into an ink bottle.
He writes on an apple laptop.
He says that one should be careful with the word "love." Really?, asks the interviewer. Heaney pauses and then says slowly, "Yes."
"Muse" — he disallows himself the term.
Mary,  Marie, now his widow, is a lovely, laughing wife in the doco. Clearly a profoundly close companion, who made it her job to give Heaney space to write — a helpmeet.
An epitaph. Reluctantly Heaney suggest, via his old friend Czesław Miłosz: "Wherever that man went, he went gratefully … it's the kind of epitaph that's do."
'The Skunk' — a poem to his wife. She thinks Seamus' love poems (to her) are erotic, and exotic.
Up, black, striped and demasked like the chasuble
At a funeral mass, the skunk's tail
Paraded the skunk. Night after night
I expected her like a visitor…
The poignant series of pictures of Heaney from boyhood to young poet with sideburns, to new husband and newly published Faber poet, to his dignified handsome senior years.
Hearing his poem 'The Strand at Lough Beg' in memory of his cousin Colum McCartney, victim of a random sectarian killing. 'I turn because the sweeping of your feet / Has stopped behind me, to find you on your knees…' Read it, and some commentary.
In 1972 he moved to County Wicklow and commited to poetry. He "allowed" himself to say he was a poet. "Poet" is a large thing, he says. "To call yourself a poet is to consecrate yourself." Heaney comes across as modesty incarnate.
He says, "The best situation for writing lyric poetry is … insouciance."
The Nobel Prize Committee awarded Heaney "for works of lyrical beauty and ethical depth."
"Nobel — one of the few magic words left in the world," says Heaney. "But not the last word for anything." He thought getting the Prize would possibly provoke some other writers into rage and jealousy. "It's a lottery," he says. "A committee decision."
They accompanied his poem 'Anything Can Happen' a loose rendition of a Horace lyric transformed into a premonition of 9/11, with images from that morning. They still shock.
He says that his "attitude to death has eased." That judgement has "mercifully disappeared." What hasn't disappeared, he says, is the readiness to cross over.
Beowulf and walking the poodle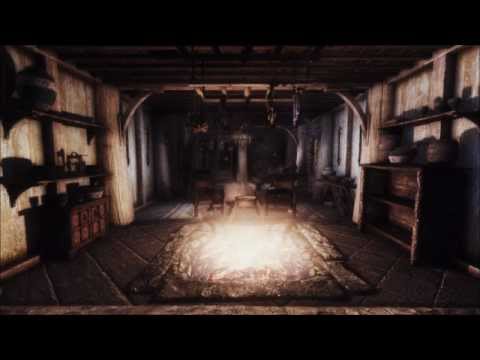 His voice has more of a burr than a brogue. For a few days last week after hearing of Heaney's death I played his reading of the Old English heroic poem, Beowulf, in his own celebrated translation. That is, I played it in my earphones as I walked Baxter, the poodle. On wet spring mornings spiced, yes spiced, with eucalyptus, Beowulf lunged and grappled with monstrous Grendel, as Baxter leapt at shrubbery and barked at bikers.
Heaney's 'Beowulf' is effortlessly rhythmic, and his reading is, unsurprisingly, fluent and has a just held in urgency. His rendition — only using old English derived words; no Latinates or German — and reading lends the story a thrilling currency, as if it happened within living memory.
Beowulf, that great warrior of the Geats, was a master of old-fashioned self-promotion, announcing himself: "Greetings to Hrothgar. I am Hygelac's kinsman, / one of his hall-troop. When I was younger, / I had great triumphs. The news of Grendel, / hard to ignore, reached me at home: / … / … my people supported my resolve / to come to you, King Hrothgar, / because all knew of my awesome strength."
(It also has a fine fetch of old constructions, eg: whale-road, word-hoard, death-monger, boy-child, earth-vault. It's worth looking at The Illustrated Beowulf, which accompanies the poem with a selection of pictures — of objects and scenes — that tell a lot about the times and lives.)
I love hearing Seamus Heaney say, "havoc."