4
Down with detailed programmatic specificity
In case anyone missed it, here's the HappyLittleVegemiteKR clip that's been doing the rounds: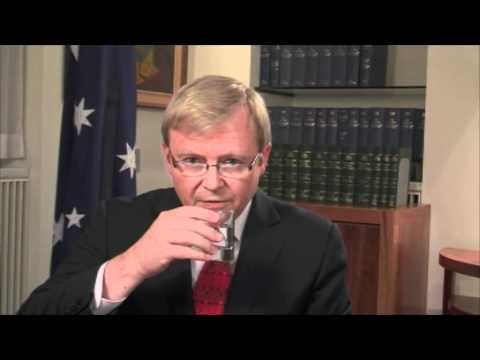 It seems the Courier Mail was the first to get hold of the story and described it hilariously as a "tax-payer funded video". (Yeah, Kev, if you want to swear at the camera do it on your own dime.)
There's nothing really to add to the commentary but its a shame that only the out-takes are available and none of the attempts at his Mandarin address for the Chinese community organisation. From the man whose English expression is so famously obtuse it's curious that he would insist on "simple sentences", raging that "this fucking language… it just complicates it".