3
ACT Labor same-sex marriage policy on its way
By Next ACT student journalist Jelisa Apps
Just two days after same-sex marriage legislation failed in the Federal House of Representatives, Chief Minister Katy Gallagher revealed that an ACT Labor policy on same-sex marriage is on its way.
When asked on Friday if Labor would be making a policy announcement on the issue, Minister Gallagher said, "we will, we've got 29 days to go and that's 29 days to fill of policy and Andrew Barr has been one of the national leaders in this debate so we'd expect announcements around that yes."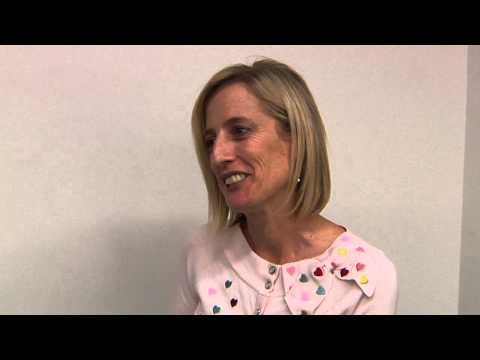 Her comments come three weeks after Andrew Barr said a re-elected ACT Labor Government would introduce same-sex marriage legislation similar to Tasmania.
In a speech to the Diversity Coming Out Gala on the 31st of August, Minister Barr said, "a re-elected ACT Labor Government will move quickly to introduce same-sex marriage legislation along the same lines as our Tasmanian colleagues."
The Tasmanian Legislative Council will debate the Same-Sex Marriage Bill today which could legalise same-sex marriage. The Bill has already passed through the House of Assembly on the 30th of August by 13 votes to 11 with the support of all Greens' MPs and all but one Labor MP. As with the Federal vote, the House's 10 Liberal members were bound by party policy to vote against the Bill.
This week's vote on the Bill in the Legislative Council is said to be unpredictable, with 13 of the 15 members being independent and most having not revealed which way they will vote. (See Crikey's previous coverage on the Bill.)
The vote comes after last week's Federal attempt to legalise same-sex marriage failed in the House of Representatives. The Federal Bill was defeated 98 – 42. Another similar bill failed the following day in the Senate, defeated by 41 votes to 26.
ACT Labor with the support of the Greens passed the ACT Civil Unions Bill on the 22nd of August which further advanced same-sex unions. The Bill allows same-sex couples to conduct legally binding ceremonies and restores the role of celebrants. Similar legislation was passed in the ACT in 2006 but was overturned by the Federal Government led by John Howard at the time.
When asked about its policy on same-sex marriage, a Canberra Liberals spokesperson said, "while we don't support changing the definition of marriage, we support the right to have loving and caring relationships recognised in law, and proposed the Registration of Relationships Bill in 2007. Our voting record on Civil Unions has been clear and consistent."
While an official policy has not been announced yet, discussion from ACT Labor has not slowed. Andrew Barr yesterday criticised Canberra Liberals member Vikki Dunn over comments she made in regard to same-sex marriage in 2004. In a media release, Barr said Mrs Dunne had made comments in the legislative assembly accusing same-sex couples of wanting a "fashion accessory."
Tasmania and ACT are not the only states to be working on legalising same sex marriage. Even prior to legislation being defeated in Federal Parliament, NSW announced they too would begin drafting a Bill. Unlike the Federal and Tasmanian vote which saw Liberal MPs forced to vote with the party, Premier Barry O'Farrell has granted NSW Liberal MPs a conscious vote. South Australia has also indicated a move towards same-sex marriage legislation.
Editing note: an earlier version of this post incorrectly reported the votes in favour of same-sex marriage legislation in the House of Representatives. The error has been corrected.