Terrible wait for news of crashed vintage Dragon DH-84
2.50 pm Wednesday. The wreckage of the Dragon DH-84 has been found north of the Borumba Dam in the Sunshine Coast hinterland. There are no survivors.
The location of the vintage DH-84 that crashed somewhere NW of Brisbane in the Sunshine Coast hinterland remains unknown at this hour, but this magnificent flying machine, and the six people on board, came down in daylight but very poor flying conditions mid yesterday afternoon.
It was as widely reported on its way to Caboolture from an air show at Monto when a brief call from the pilot was heard by ATC at Brisbane and there was a short signal indicating the activation of an emergency beacon on board the bi-plane, which was manufactured in 1934.
Those on board, the experienced pilot Des Porter, and passengers, had a passion for the romance and thrills of vintage airliner flight.
The YouTube below shows the missing aircraft in action at an earlier Queensland air show.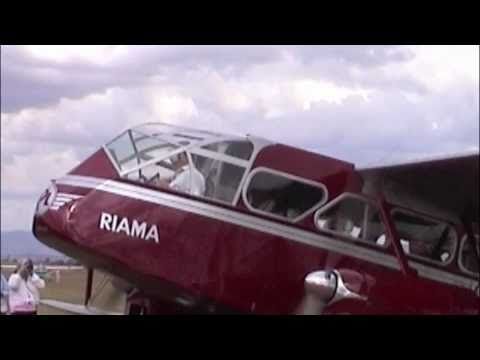 The Dragon was as evocative a manifestation of passenger flight in the '30s as it is possible to find.
It was an early example of how passengers travelled after the advent of enclosed cockpits and cabins. You knew you were flying. The world passed below you and sometimes beside you, at obvious speed. It was exhilarating.
But it was also dangerous, far more dangerous than flight is today. The structural requirements of modern airliner design were almost completely unknown or unanticipated, and aircraft like the Dragon, indeed like some post war airliners, had to contend with flight through significant turbulence at low altitudes on occasions, and had none of the navigational or positional aids that are essential features of today's airliners.
It is a case of hoping against hope that today, somewhere in a clearing, or cushioned by the canopy of young growth forest, those on board the Dragon, have survived, and will be saved. Please, may this be true.