Boeing's Ecodemonstrator 737 is sharper than it looks
In a week when Boeing scored a major order for 60 of its 737 MAX series from existing 737 NG customer GOL in Brazil it also slipped a deceptively bland looking YouTube under the radar.
But the video, concerning its 2012 Ecodemonstrator, which is a 737-800 borrowed from American Airlines to trial a range of emissions, fuel burn and noise reducing measures makes it clear that some of the subtle innovations on board may not even mature until whatever it is that comes after the 737 MAX series, or its competitor's A321 NEO series, comes into service, maybe 10 or 15 years from now.
The experimentally outfitted jets are partially funded by a grant from the FAA. This first such demonstrator in the program has an adaptive trailing edge device which is intended to have a net benefit in allowing slightly lower speed liftoffs, as well as then doing 'something else' in cruise that the commentary glides over.
It looked different to the trailing edge design on the 787-8, but Boeing isn't offering any commentary on that topic, which isn't surprising for a program which seeks to get a handle on what works, what doesn't work, and what might work one day.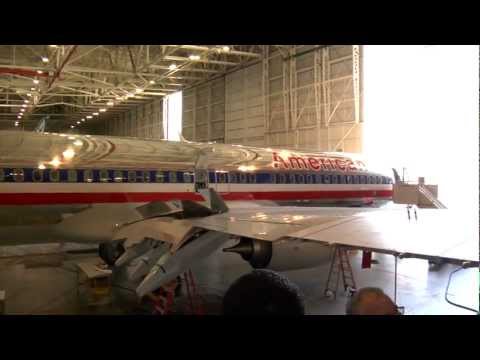 The other innovations on board include variable area fan nozzles, active engine vibration reduction, a regenerative fuel cell, and testing of flight trajectory optimization to enable more efficient routing for fuel savings.
Boeing intends flying a different Ecodemonstrator each year, and says that next year's idea testing platform will be 'a wide-body'.
At a guess, that is more likely to be a 777 than a 787, since it only delivered 23 of the Dreamliners in the year to end of September, but did ramp that up to 12 of those delivered in the final quarter under review.
The innovations being flown on each demonstrator are intended to benefit all Boeing lines into the future, whether single or twin aisled, or even the quasi wide-body concepts that it has mentioned in relation to an all new 737 sized replacement for the later 2020s, even though it has been careful not to give too much away.