One HD finally deliver The League
When the rebrand of One HD was announced, a number of FX series were mentioned as having been acquired to get a run on the channel. With the shows on FX skewing towards guys and several of them having strong sports-related elements to their core concept, it was a great fit for One HD. The two that immediately struck
me as striking at the very core of what One HD was about is Lights Out (a drama about a former boxer being coaxed back to the ring) and the fantasy football league comedy The League. Neither series has since made their way onto the One HD schedule. Until tonight.
At the less than stellar time of 11:30pm tonight, The League starts with the first episode of its first season. While the first episode is a little clunky, there's a few decent gags in it. It is, however, a show that quickly finds its feet and is now one of the most dependable (and downright filthy) comedies currently airing on US TV.
The League is the brainchild of former Curb Your Enthusiasm and Seinfeld writer Jeff Schaffer, who, with his wife Jackie, crafted this partially improvised comedy about a group of fantasy football enthusiasts. While much of the series is about fantasy football culture, it's accessible to non-sporting viewers (like myself) and is downright funny as all heck.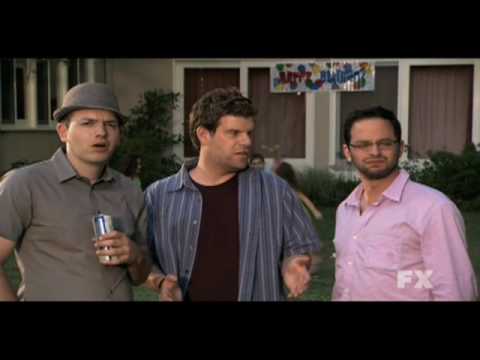 The League airs Tuesday nights at 11:30pm.